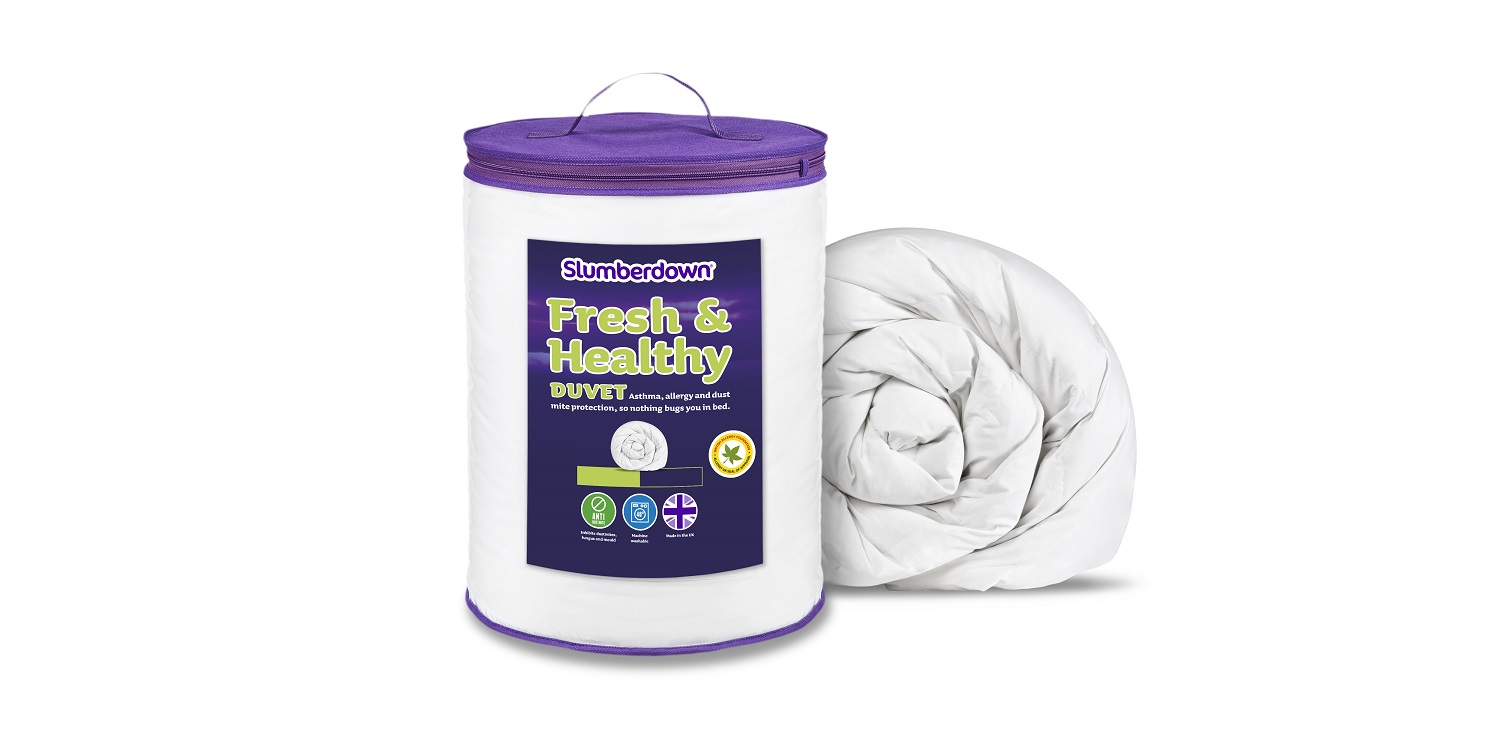 Slumberdown's Fresh & Healthy range is a brand new anti-allergy bedding range, designed to protect against the symptoms of night time allergies and asthma.
Slumberdown's Fresh & Healthy range is designed to prevent dust mites and mould from existing inside the bedding. Dust mites are widely recognised as one of the major triggers of night time allergy and asthma attacks, as are mould spores. This new product is set to improve the night time comfort of the 21 million allergy and 5 million asthma sufferers in the UK.
All products in the new range have achieved the Allergy UK Seal of Approval, which is only awarded to products that have been independently scientifically tested, and passed our high protocols/standards created by leading allergy specialists.    What's more, there's no compromising on comfort with this new Slumberdown collection. The bedding is generously filled with a luxuriously silky hollowfibre filling, making it truly indulgent. Pillows are deep filled to offer firm support, making them ideal for side sleepers.
Endorsed Model No's:
4.5 tog duvet SB/DB/KS/SK
7.5tog duvet SB/DB/KS/SK
10.5tog duvet SB/DB/KS/SK
13.5tog duvet SB/DB/KS/SK
15tog duvet SB/DB/KS/SK
Pillows 1pck/2pack/4pack
Mattress protectors SB/DB/KS/SK/PP – China
Mattress toppers SB/DB/KS/SK – China