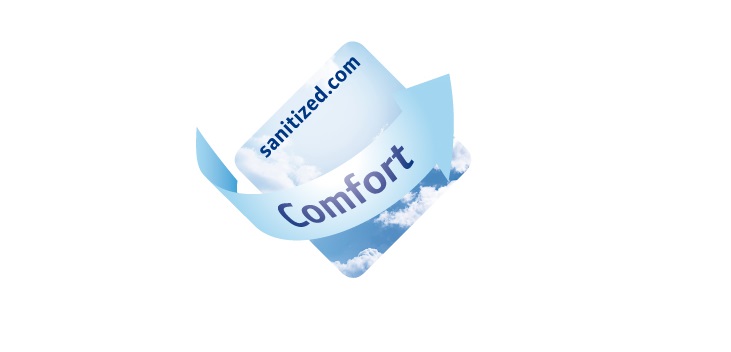 Sanitized® protects items from House Dust Mite, Bacterial growth and odours. In your home and in public spaces. Protects material and surfaces from House Dust Mite Mould, Mildew, Biofilm and Algae.  Offers comprehensive odour management. Sanitized® is specialized chemistry, and the employees of SANITIZED AG are experts in antimicrobial products, solutions and advice.
Endorsed Formulations:
Sanitized® T 99-19
Sanitized® TH 22-27
Sanitized® TH 27-24
(Commercial Purposes Only)
Look for the Sanitized® Quality Seal
Mattresses and bedding, upholstery, carpets and rugs offer optimal conditions for House Dust Mites and their allergens. In warm moist places, like bathrooms, mildew and mould grows resulting in ugly stains, slimy biofilm and bad odours. Clothing and shoes as well as everyday items like chopping boards and cleaning utensils are a romping ground for bacteria.
The safe and permanent Sanitized® technology gives you peace of mind bringing constant freshness, comfort and protection into your home. Satisfying your need for cleanliness, hygiene and odour-management. With Sanitized® bacteria growth as well as the development of mildew and unpleasant odors are effectively reduced. Additionally, it hinders the colonization of House Dust Mites helping to reduce allergens.
Feel @home with Sanitized® and visit our website to see a variety of household items with the Sanitized® hygiene function.