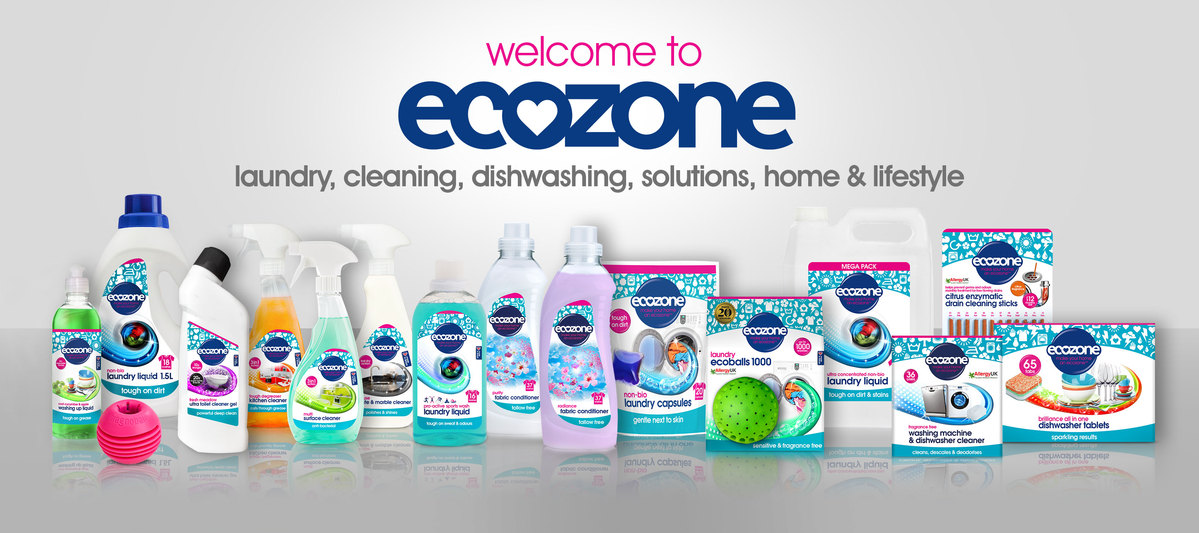 The Ecozone laundry and cleaning collection was created to provide a healthier, toxin-free allergy friendly way of life.
The products are designed to reduce the impact of allergens without compromising on effectiveness. Covering a range of everyday tasks the laundry and cleaning collection reduces your exposure to the causes of allergies.
"Whilst our Allergy Friendly and Seal of Approval products are very unlikely to cause an allergic reaction, Allergy UK advises that you always wear protective gloves when using cleaning products so as to avoid direct contact with your skin, particularly if your skin is extremely sensitive."
Endorsed Range:
Dishwasher Tablets
Dryer Cube
Ecoballs 150
Ecoballs 1000
Ecoballs Refill
Expresso Cleaner
Kettle and Iron Descaler
Oxy stain Remover Powder
Quick Dry Rinse Aid
Pure Oxygen Whitener
Ecozone Toilet Cleaner
Washing Machine & Dishwasher Cleaner
Ecozone Washing up Liquid
Dishwasher Smell Killer
Microfibre Cloth
Magnoball
Magnoloo
Tap and Shower Head Descaler
Toilet Smell Killer
Lint Catcher
Wardrobe Dehumidifier
Universal Refill Pouch
Room Dehumidifier
Ecozone Rinse Aid
Pure Oxygen Whitener
Pan and Sole Plate Cleaner
Laundry Tabs for Washing Machine
Forever Flush
Drain Unblocker
Drain Sticks
Dishwasher Tablets Classic
Soap Nuts for Washing Machine use.
It is recommended that users should be advised to wear protective gloves when handling these products if they have sensitive skin and/or allergies.