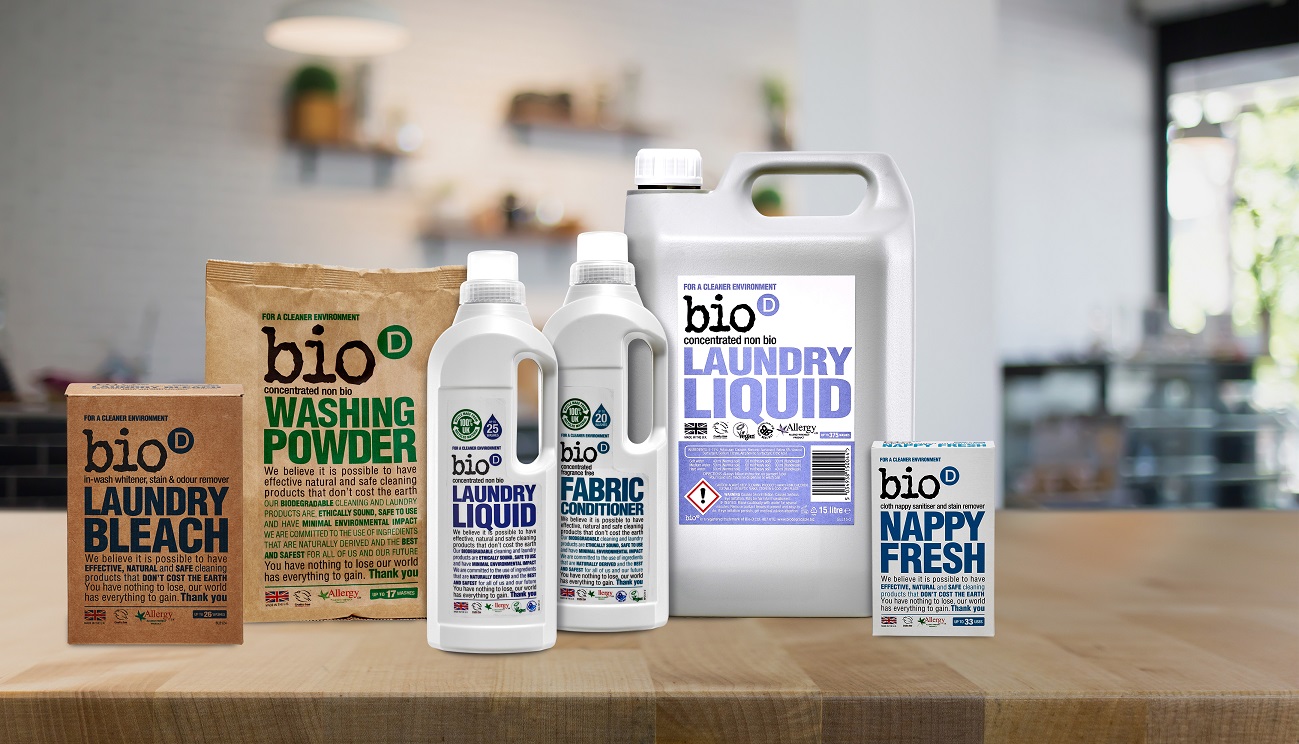 Dishwasher Powder:
Our Dishwashing Powder cuts through grease and limescale easily, with all the benefits of the Bio-D range – so you know it doesn't cost the earth.
Fabric Conditioner:
Our fragrance free, concentrated Fabric Conditioner protects fibres and leaves your laundry soft and static-free.
Laundry liquid:
Our fragrance-free Laundry Liquid is super-gentle but super-effective, its concentrated formula (25 washes/L!) can be used at low temperatures and for washing delicate fabrics by hand.
Dishwasher Rinse Aid:
Our high-performance Dishwasher Rinse Aid can be used in all types of dishwashing machines – it's cost-effective and ensures gorgeous, gleaming results each time.
Nappy Fresh:
For safe, effective cleansing of reusable nappies at low temperatures look no further than Bio-D's Nappy Fresh. This unique powder is antibacterial and germicidal for thorough cleansing; it's also hypoallergenic, non-irritant and fragrance free so it won't aggravate sensitive skin.
Washing Powder:
Our fragrance free, non-biological Washing Powder is accredited by Allergy UK; its hypoallergenic, concentrated formula is highly effective while gentle on even the most sensitive skin.
Approved Range:
Dishwasher Powder
Fabric Conditioner without Fragrance (plain formula)
Laundry Booster
Laundry Liquid
General Purpose Polish
Rinse Aid
Nappy Fresh
Washing Power