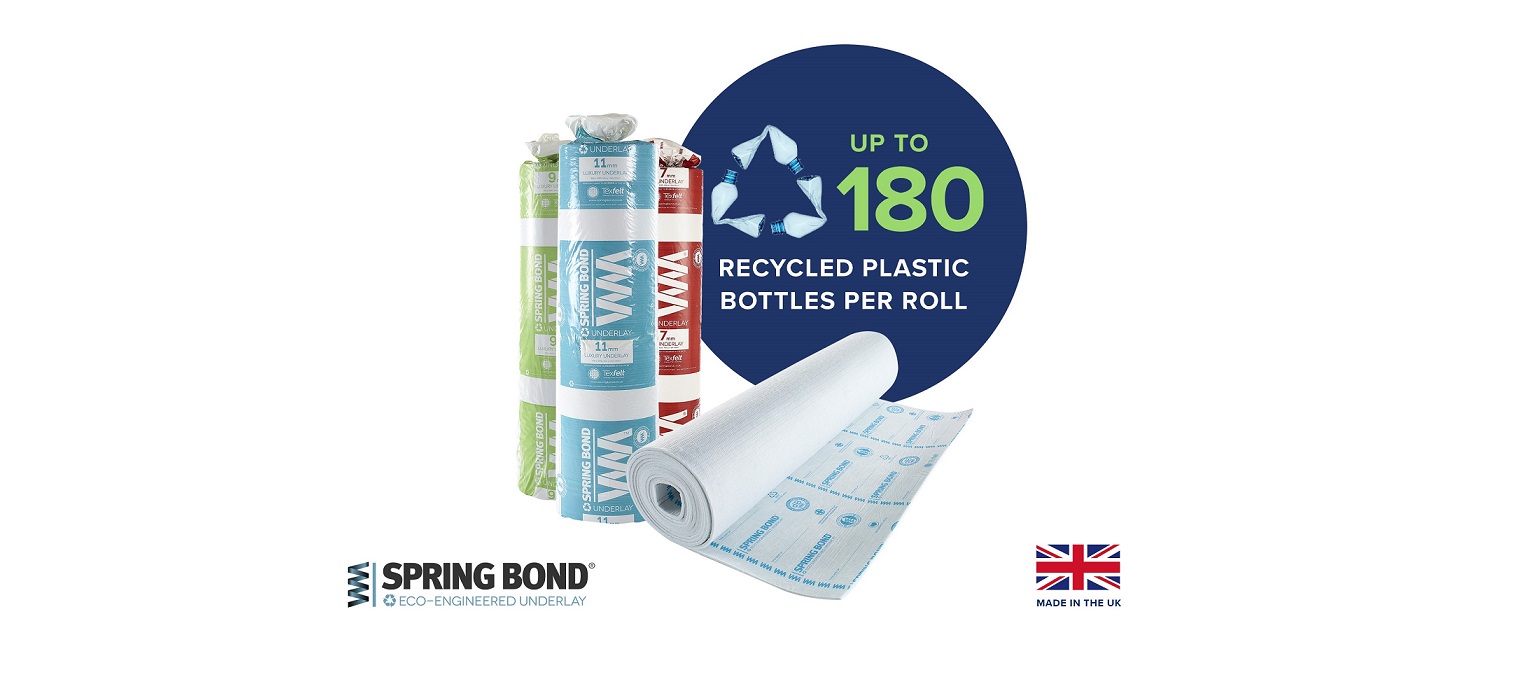 SpringBond is created using hypo-allergenic fibres made from recycled PET including plastic bottles.  PET is a stable and virtually inert substance, is inherently flame resistant and anti-microbial as well as being hypoallergenic without the use of additional toxic chemicals and solvents that give off V.O.C's which contribute to harmful indoor air pollution.
Available in 3 thicknesses – 7mm, 9mm and 11mm.  All rolls are 11m in length and 1.5m in width
Springbond Carpet underlay is made from recycled plastic bottles offering maximum performance with minimum environmental impact.  SpringBond underlay is breathable, dust and odour free and fully recyclable.  There are no harmful VOC's and no chemicals resulting in better air quality combined with industry leading comfort, warmth and sound-proofing.
Due to the nature of Springbond being manufactured from a single polymer (PET), all our products are fully recyclable meaning no product waste at all.  Unlike the chemicals found in PU Foam, Springbond has virtually zero VOC's.  Our products therefore contribute to healthier homes and cleaner air.
All our products are manufactured in the UK and require no added chemicals, being inherently flame retardant and naturally achieving British Standards BS5852/2 & BS4790