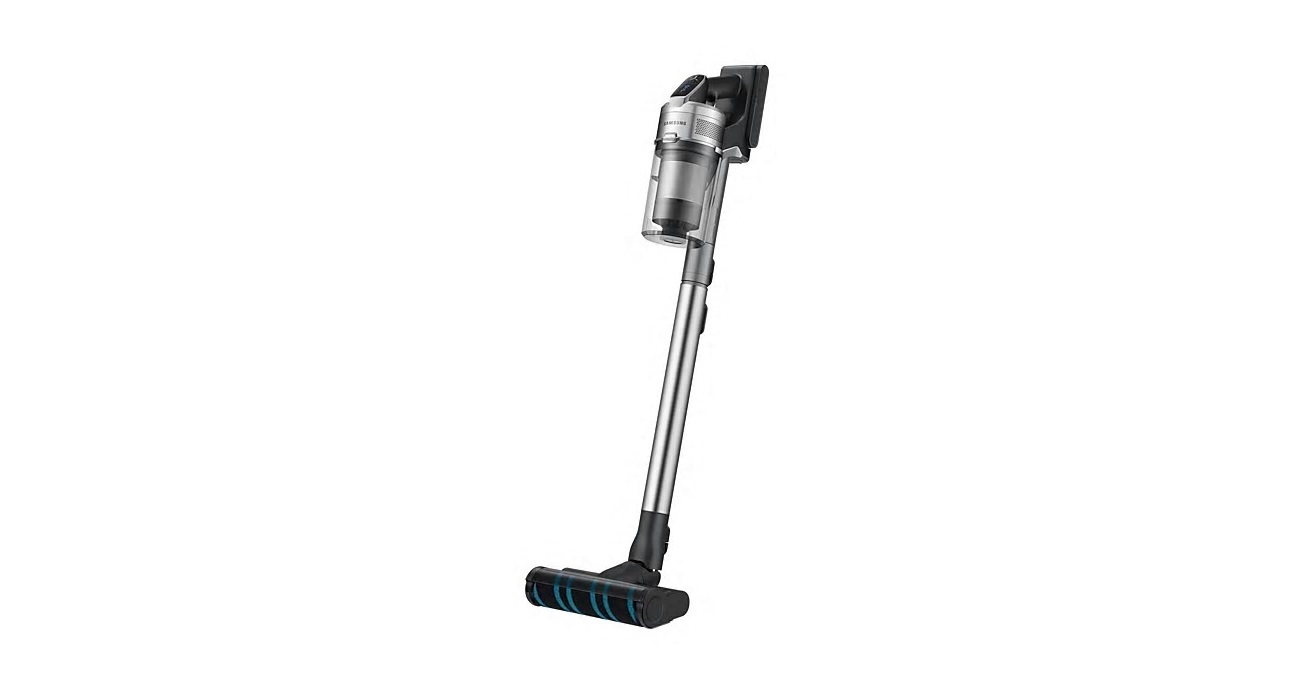 "Powerfully yet effortlessly cleans your entire home" High powered, but lightweight cordless stick cleaner offering great user convenience.
More advanced cleaning performance
Clean various types of floor with the maximum suction power. The Samsung Digital Inverter Motor generates suction power up to 200 watts*. The aerodynamic design from the brush to the filter also optimizes the airflow, while multi-cyclonic air filtration efficiently traps fine dust particles. * Suction power test based on IEC62885-2, Cl.5.8, tested at the inlet of the non-accessorized tool, at the Max mode. Based on internal tests.
Digital Inverter Motor : Creates a strong suction power up to 200W with greater energy efficiency
Clean more effectively with suction power up to 200W. The Digital Inverter Motor optimizes airflow with its ultrasonic welded airfoil blades. This delivers strong input power of up to 550W**, high energy efficiency and generates up to 200W of suction. ** Tested based on IEC60335-1 Cl.10. Based on internal tests.
Jet Cyclone : Separates fine dusts and maintains the extreme suction power for longer
Enjoy cleaner air and extreme suction power for longer*** with the Jet Cyclone system's high-efficiency, multi cyclone structure. Jet Cyclone's 27 air inlets make an optimal air path, thus minimizing the loss of suction. It also hygienically separates fine dust particles from the air. *** Based on internal testing using the IEC62885-2. Cl.5.9. compared with Samsung VS80N8014KR/EN.
Endorsed Model No's:
VS20R90**** (*=A~Z, 0~9)