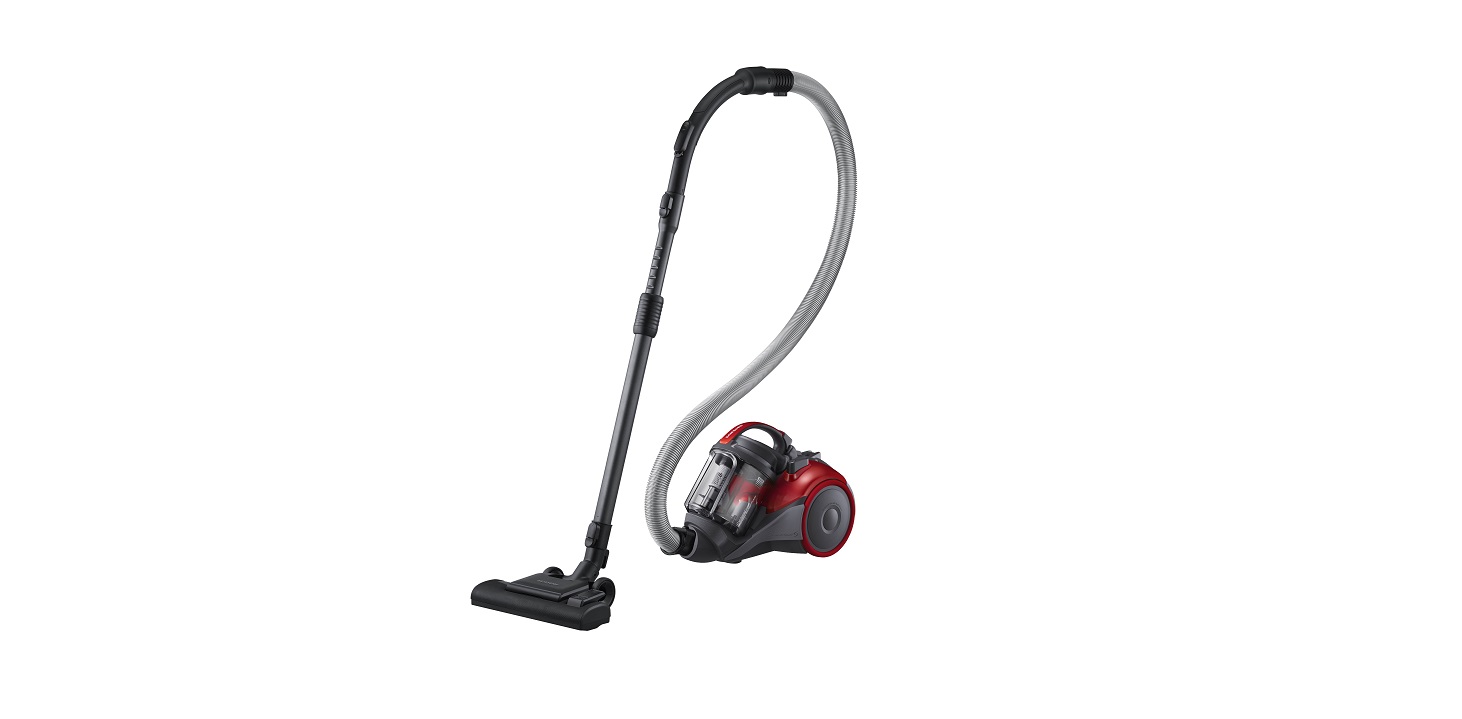 Samsung Cylinder Force Extreme Suction Power Vacuum Cleaner (Bagless)
view all products
Samsung Light & Compact VC4000
An easy-to-use vacuum cleaner, with Easy Dustbin and Furniture Guard S, that doesn't compromise on performance.
People with allergy should always wear protective items, such as a face mask and gloves when they empty a bagless vacuum cleaner, to reduce their exposure to allergens. We also recommend that vacuum cleaners are carefully emptied outside and directly into a bag which should be sealed or closed immediately to avoid the creation of a 'dust cloud', and the dispersal of allergens back into the indoor environment.
"An easier way to clean"
Struggle to detach and empty the dustbin? Doing the cleaning is much easier and less stressful with Samsung VC4000. The Easy Dustbin is simple to remove and empty. Quickly detach with the push of a button, twist the open cover and tip the contents into the trash can. Also the protective, S-shaped Furniture Guard S protects your furniture from getting scratched when the vacuums bumps into it.
Endorsed Model No's:
SC**H40*** (*=A~Z, 0~9) – Worldwide
VC**H40**** (*=A~Z, 0~9) – Korea
* The first asterisk "*" represents "0-9" or "A-Z" according to cosmetic design and buyer's designation