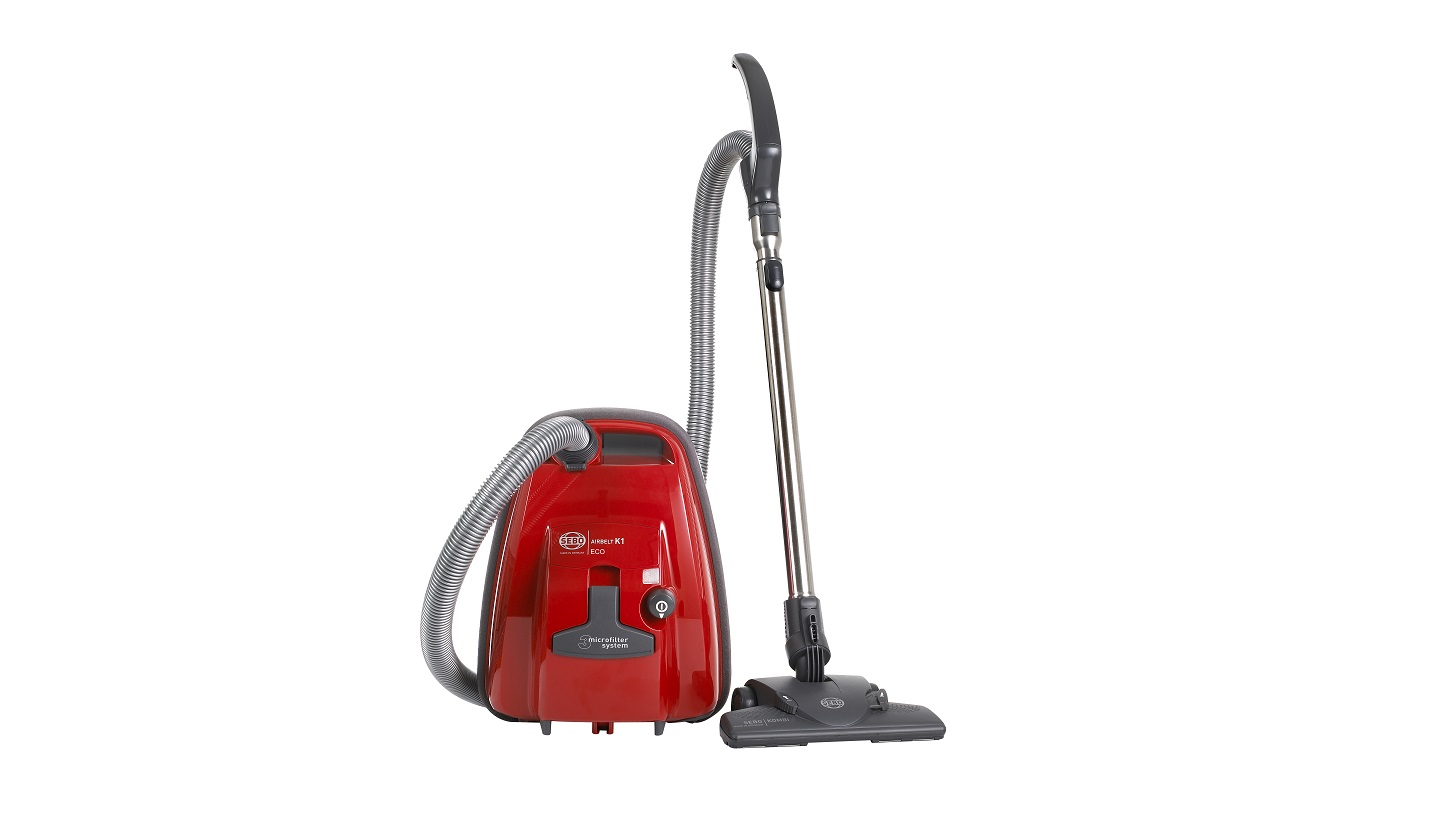 Small size, big performance
Light and compact, the SEBO airbelt K is nevertheless more than a match for many larger machines when it comes to performance and cleaning range. Comfortable and easy to use, with its ultra-hygienic dust disposal, the K range is ideal for homes with allergies.
People whom are allergic to allergens should wear protective items when emptying a vacuum cleaner, such as a face mask and gloves, to reduce their exposure to allergens. We also recommend that vacuum cleaner bags are carefully removed outside, to avoid dispersal of allergens back into the indoor environment.
Sebo vacuum cleaners come with scented air freshening capsules (in a sealed bag, in the box), if you require a vacuum cleaner without these, please contact Sebo directly to advise them of this.
Endorsed Models Range:
K1 Red ePower
K1 Komfort ePower
K1 Sun ePower
K1 Pet ePower
K1 Pro ePower
Light, compact and powerful
All round cleaning excellence
Anti-allergy design
Hygienic, high performance Ultra bag
Comfortable and easy to use
Exceptionally quiet
Triple Microfilter System
Airbelt soft bumper system
Quiet operation
Lightweight stainless steel telescopic tube
SEBO Kombi adaptable combination head
5 year parts and labour domestic use guarantee