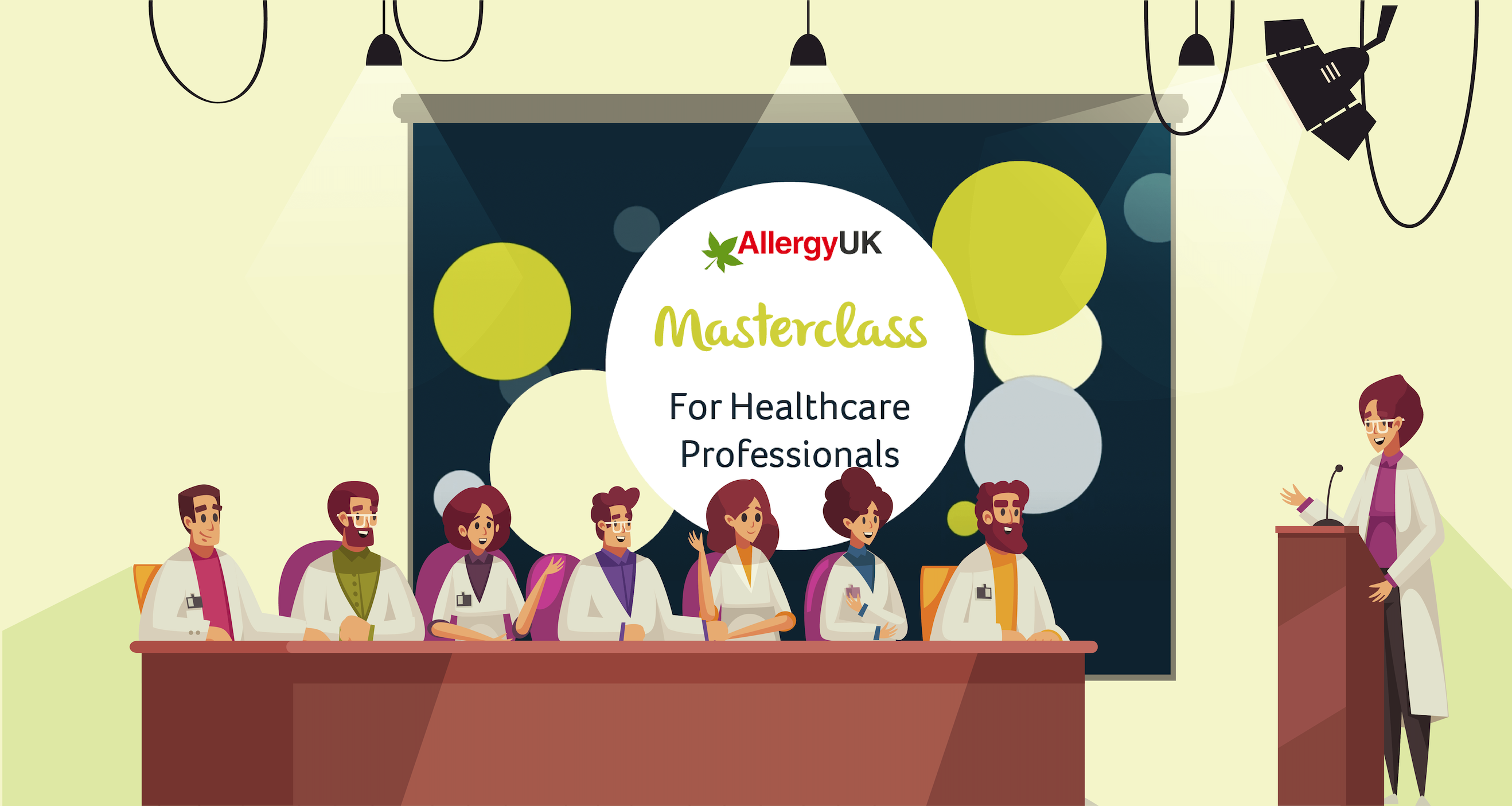 Managing the needs of the allergic patient : A Pharmacists role
Register now for Allergy UK's next online Masterclass programme for healthcare professionals in September
Expert speakers will present on topics as listed below.
Food Allergy and Anaphylaxis
Allergic Rhinitis
Atopic Dermatitis/Chronic Spontaneous Urticaria (CSU)
Practical session on AAI Education/Case study presentations
After each presentation, there will be a short questions and answers session.
You will be able to claim your CPD points
After registration, you will receive details of how to log in to participate in each Masterclass session in good time before the date of the event.
Thank you to our sponsors Novartis, Nutricia, Thermo Fisher and Viatris for supporting this Masterclass.