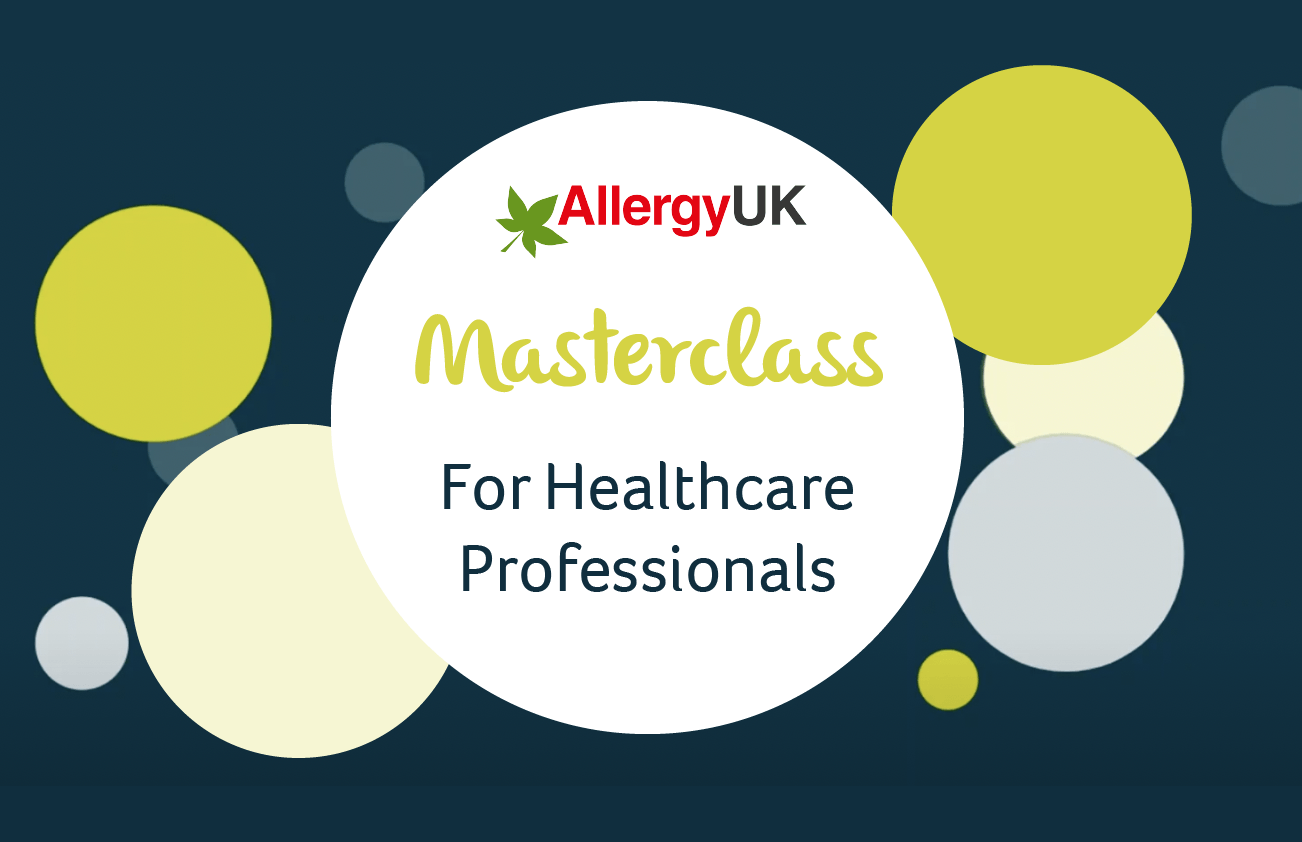 Allergy UK Masterclass: Food Allergy in the Spotlight
Register now for Allergy UK's next online Masterclass programme for healthcare professionals in October
This event is for Healthcare Professionals only. Expert speakers will present on topics as listed below.
Setting the scene for food allergy
Practical management of milk allergy with a focus on FPIES
Advances in Peanut allergy – prevention and treatment
The Psychological impact of food allergy
Hope on the horizon for food allergy
After each presentation, there will be a short questions and answers session.
You will be able to claim your CPD points
After registration, you will receive details of how to log in to participate in each Masterclass session in good time before the date of the event.
Thank you to our sponsors Aimmune and Nutricia for supporting this Masterclass.